Description
Characteristics
RETRO is one of many models of sliding door systems on our offer. The traditional shape and design of the rollers make this product a perfect match for both rustic structured and aged doors, and simple modern ones.
RETRO is made of steel and finished in matte black with a visible structure.
The rail in this set is divided into two 1-meter-long parts. They connect like pieces of jigsaw puzzles, with a mounting hole at the joining. This solution guarantees comfort and stability. Each part has got two mounting holes.
Please note that RETRO should only be used with doors of 35-45 mm thickness and a weight of up to 130 kg.
Using two sets enables customers to install double doors. We also have a separate rail of 200 cm on offer, which extends the sliding range.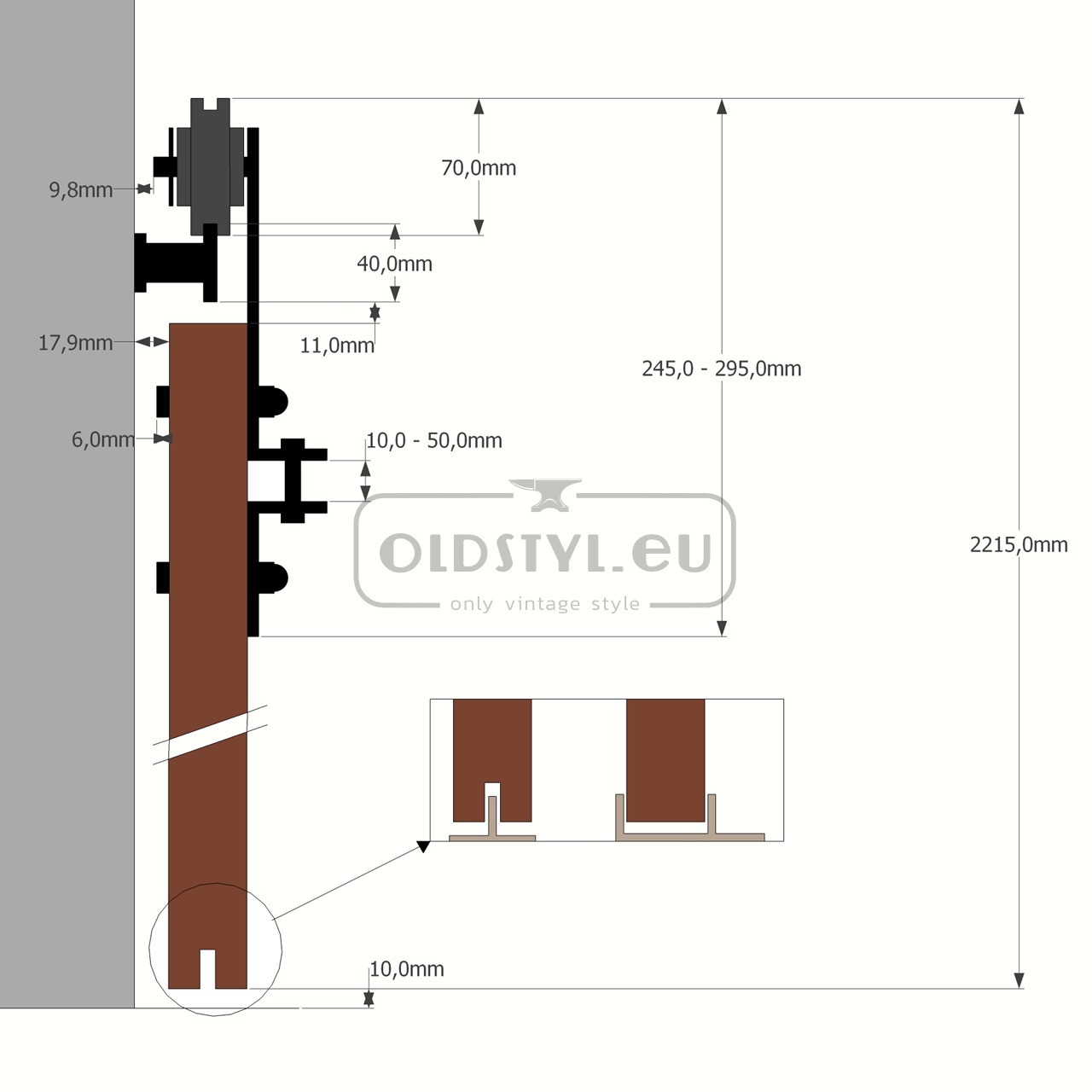 Additional Information
| | |
| --- | --- |
| EAN | 5907772071342 |
| Delivery time | up to 5 days |
| Length | 200 cm |
| Mounting screws | Yes |
| Material | Steel |
| Colour | Black |
| Type of surface | Brushed |
| Additional information | Rollers bearing / silent sliding / door stoppers at both sides of the track |
Reviews
Be the first to review this product
Ask a Product